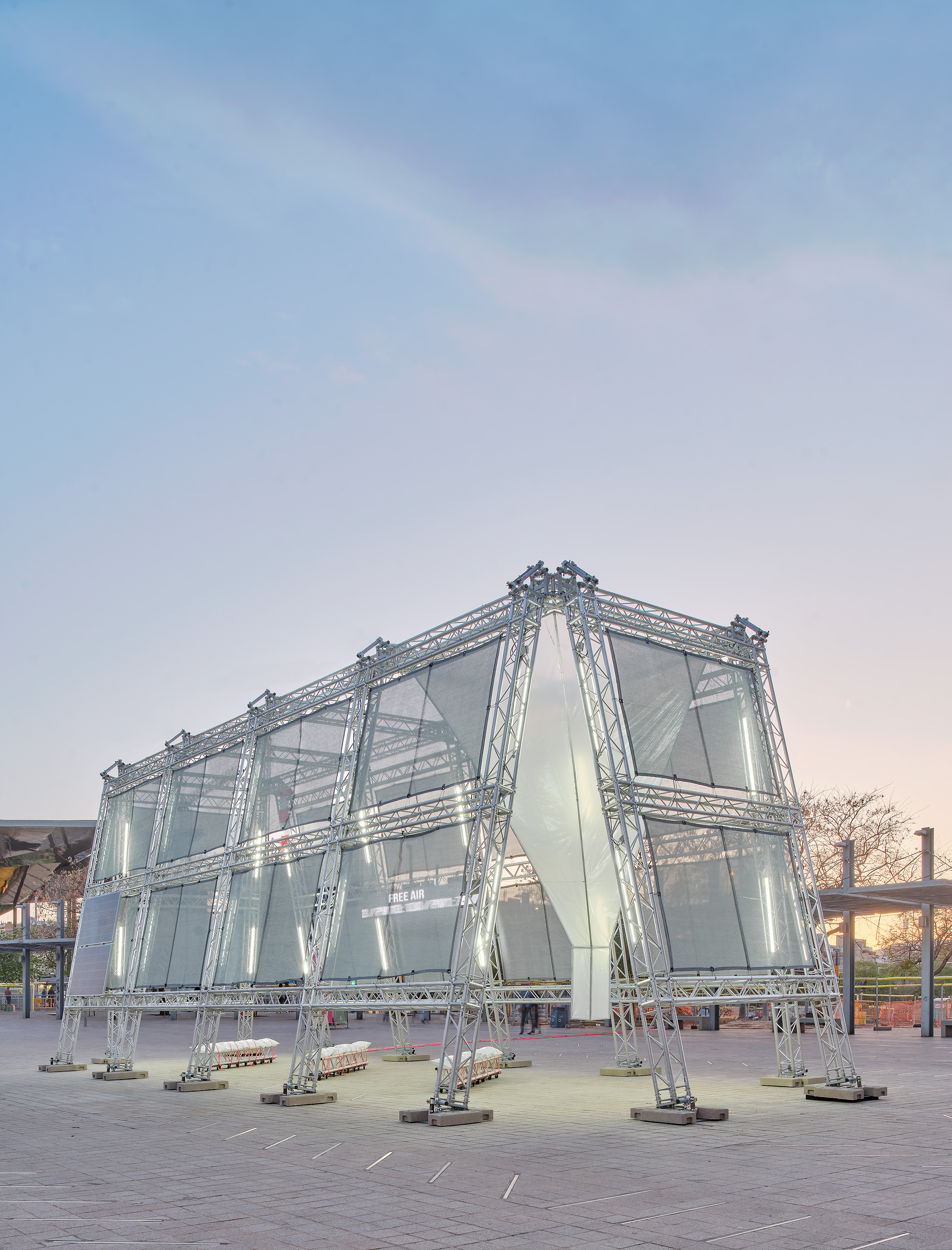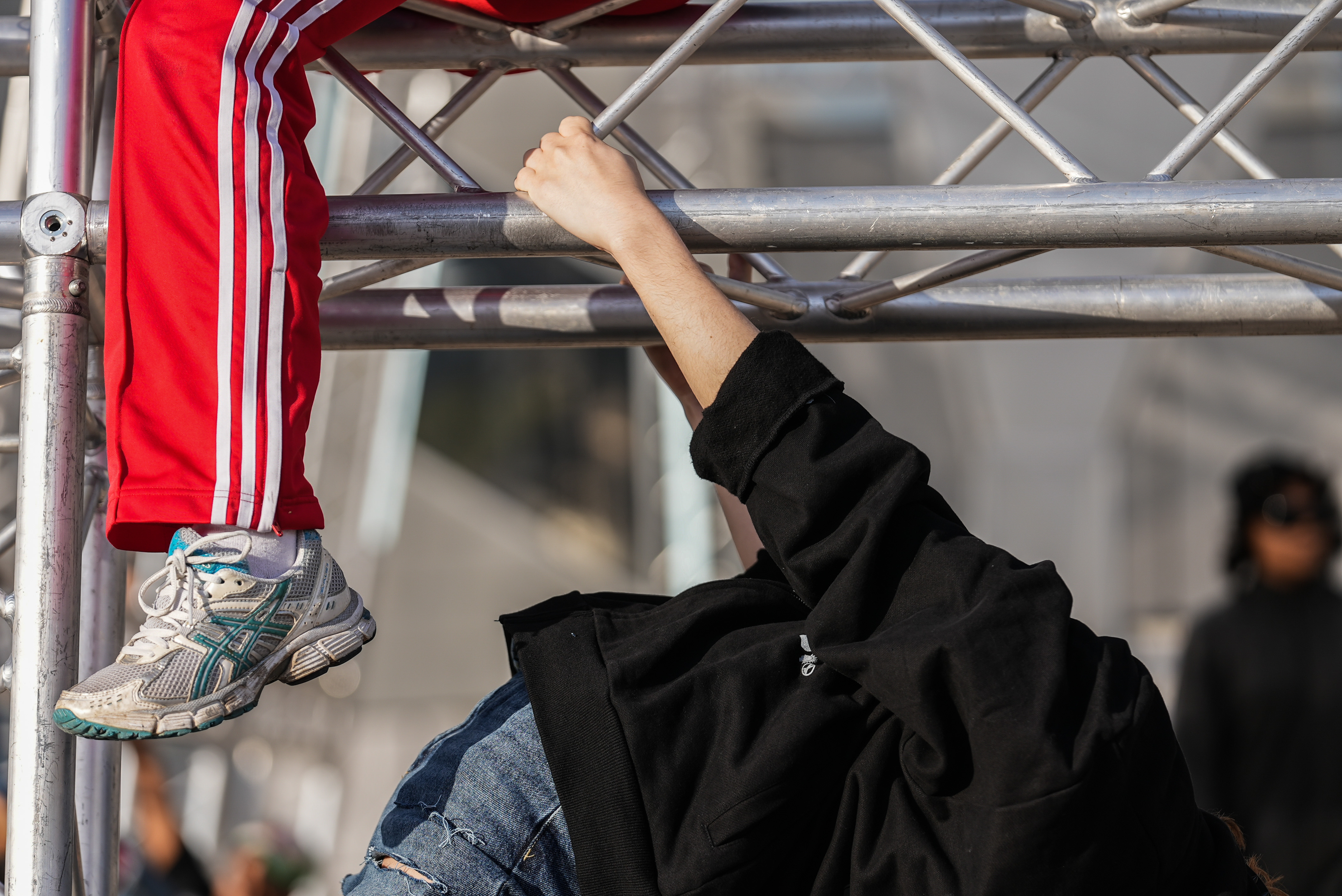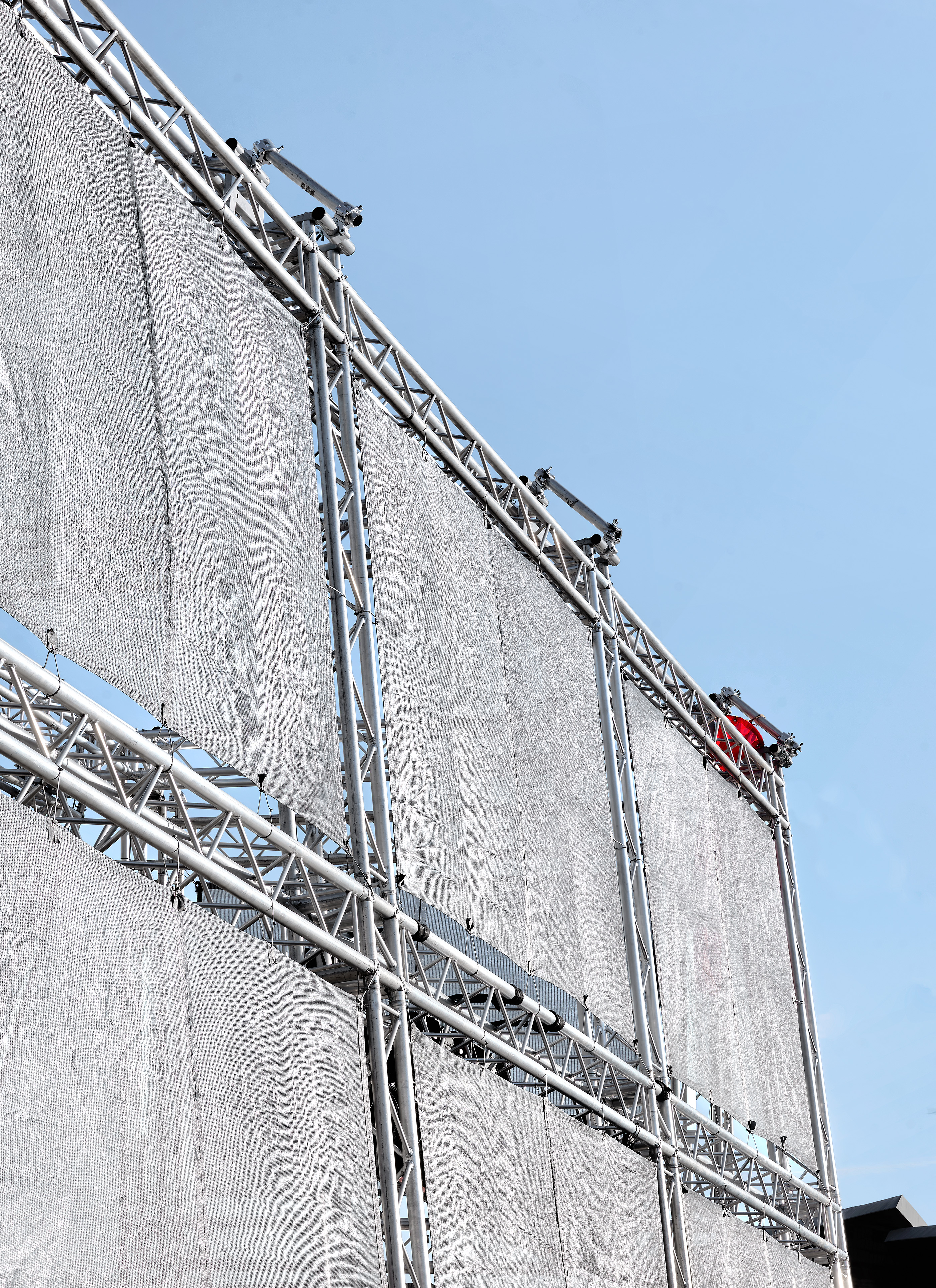 NAME
FREE AIR

PROJECT
Pavilion

CLIENT
Model Festival d´Architectures

CURATOR
Eva Franch

RUN BY
Fundació Mies van der Rohe

COLLABORATORS
PRINCESA 5 (Performance Art Direction)

LOCATION
Barcelona, Bar, ESP (2023)

Free Air is the winning proposal for the construction of a Pavilion at the Architecture Festival Model in Barcelona run by the Fundacio Mies van der Rohe, directed by Eva Franch i Gilabert. Designed as a Performative Infrastructure, the Pavilion merges architecture, youth culture, environmental concerns and technological advancements into one spatial layout. Free Air hosted numerous events which discussed the future of architectural design including lectures by Mark Wigley, Marina Otero Verzier, Amical Dall and many others.